Visit our Discord to keep up to date on the project - download mods for the leaked build and join in on the fun!
Battlefront III Legacy, a Battlefront II mod aiming to recreate the cancelled game is searching for animators! Sign up here - paid position!
"A project created by competent people, with concise information that covers all its subjects in detail."
— Chris Matthews, Battlefront III/2017 Art Director
"The largest collection of Battlefront 3 and 4 information I've seen, after years of writing about various leaks."
— Tom Phillips, Eurogamer
Welcome to the Vault Project's Free Radical Archive!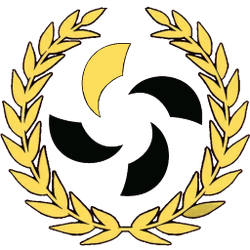 An archive for the games that nowadays live in misinformation – the Free Radical Archive strives to create a complete archive of information on Free Radical Design's next-generation cancelled titles, from Battlefront III, to TimeSplitters 4, to Haze 2. In addition, other games are covered, such as Pandemic's Battlefront and LucasArts' 2008 Indiana Jones. This project is a spiritual successor to the 600-page Research Document, which served as the basis for the Archive's creation. From unaltered internal documents, to the debunking of myths (such as "Is Elite Squadron a scavenge job?"), there is something for everyone here – developers and fans alike. If you would like to contribute to the project, or represent a company, feel free to send us a message on the Discord linked at the start of the page.
Did you know...
[The Vault Project is a group effort by CloneCommOmar and FuZaH. Additional help to the Free Radical Archive was provided by akus, CheeseFucker221, Head Director Molloy, Richtofen63 and the Battlefront III Legacy mod team.]